300+ RUNNERS OVER 5 WEEKS IN THE HEAT OF SUMMER.
That's what's at the core of the Vineland running scene. The Grand Prix is one of the oldest grassroots running series in the region and, as far as we know, the only free one left.

No frills, no "finisher medals," just speed [and a free T-shirt].
The series has been put on by the Vineland Recreation Department every summer for the last 20+ years and is a staple among local diehard runners and high school cross country teams. It starts the second Wednesday of July and continues over the following 4 Wednesday nights at Anthony Campanella Sr. Park. Each race is run on the same [really friggin' tough] 5k course on the trails of the park. Runners that participate in all 5 races qualify for overall and age group awards. The entire series is professionally timed by our friends at South Jersey Race Timing.
To qualify, athletes had to participate in all 4 races of the series. The 5th race of 2019 was canceled due to repeated dangerous weather conditions.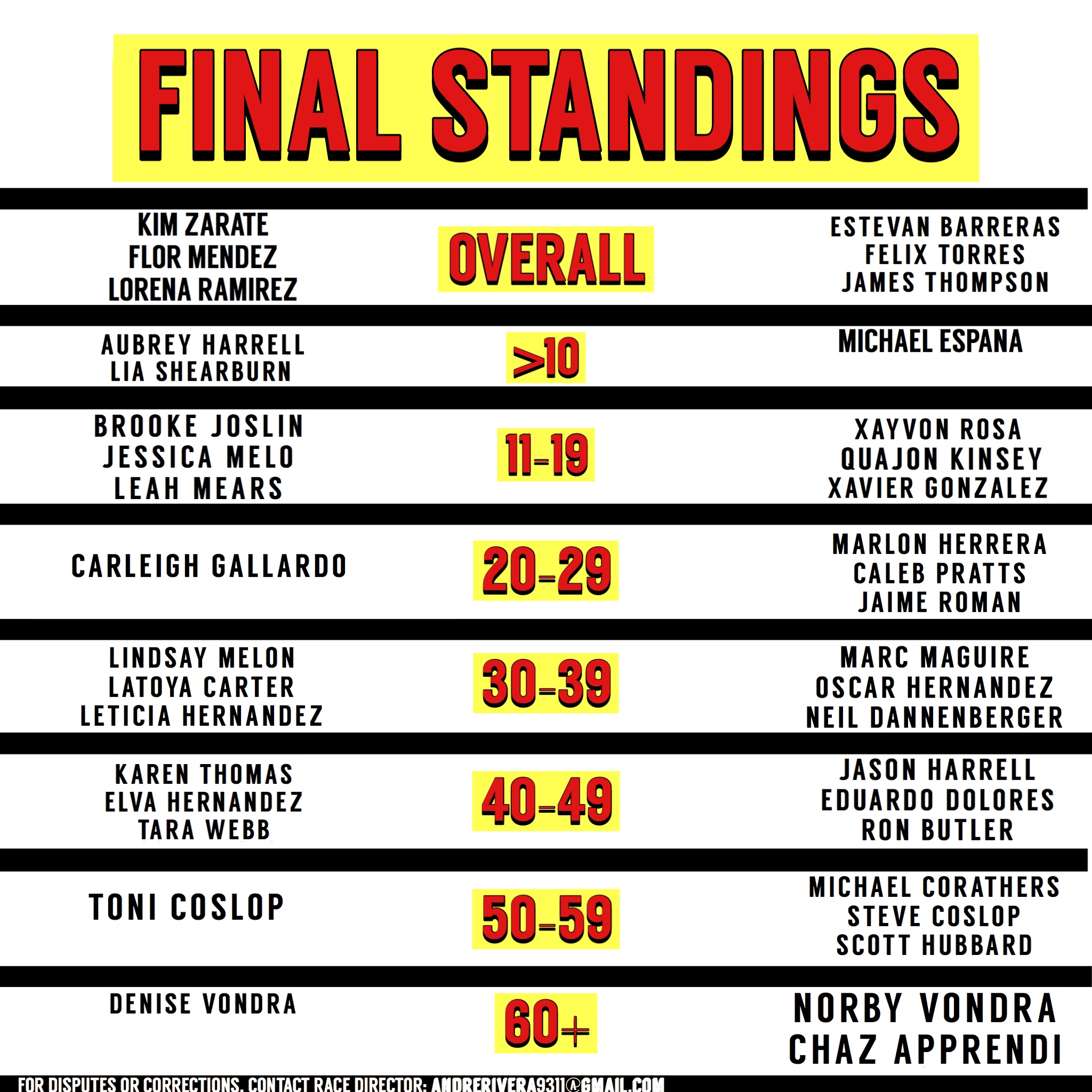 Athletes had to participate in all 5 races of the series to qualify for awards